Office Address

Belfer-129
Mailing Address

John F. Kennedy School of Government
Mailbox 77
79 JFK Street
Cambridge, MA 02138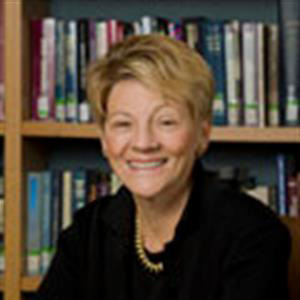 Profile
Christine W. Letts is the Rita E. Hauser Senior Lecturer in the Practice of Philanthropy and Nonprofit Leadership at Harvard Kennedy School (HKS). She has extensive experience in private, nonprofit, and public management. Letts joined the faculty of HKS in 1992 and was the founding Executive Director of the Hauser Center for Nonprofit Organizations (now the Hauser Institute for Civil Society at the Center for Public Leadership).  From 2005-2011 she was the Senior Associate Dean for Executive Education. After graduating from Connecticut College with a degree in history, she started her career working in New York City government. After receiving her MBA from Harvard Business School in 1976, she joined Cummins Engine Company in Columbus, Indiana and spent 10 years in labor relations and manufacturing management roles, the last of which was Vice President - Columbus Plant Operations. Her final job at Cummins was President of the Cummins Engine Foundation and Vice President of Corporate Responsibility. 1988, Letts became the first Secretary of the Indiana Department of Transportation, and later led the Indiana Family and Social Services Administration. She co-authored Virtuous Capital: What Foundations Can Learn from Venture Capitalists (Harvard Business Review 1997), High Performance Nonprofit Organizations (John Wiley and Sons 1999) and Social Entrepreneurship and Societal Transformation (The Journal of Applied Behavioral Science September 2004). Letts also chairs and teaches nonprofit management in several Executive Education programs including Strategic Frameworks for Nonprofit Organizations (delivered online). She is involved in a number of global philanthropy research projects. 
Media Expertise
Christine Letts welcomes media inquiries on the following subjects:
Additional experts may be found by clicking on each subject listed. You may contact faculty directly or if you need assistance contact the Communications Office at 617-495-1115.