Office Address

Non Resident
Mailing Address

John F. Kennedy School of Government
Mailbox 37
79 JFK Street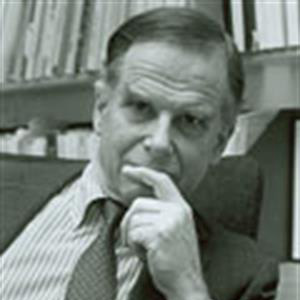 Profile
Francis Michael Bator is Lucius N. Littauer Professor of Political Economy Emeritus. Founding chairman of the school's public policy program, he taught macroeconomics. Before coming to Harvard in 1967, he was for three years deputy national security advisor to President Lyndon B. Johnson. He has also served as senior economic advisor in A.I.D., special consultant to the secretary of the treasury, and consultant to the departments of state and defense.
His most recent publication is No Good Choices: LBJ and the Vietnam/Great Society Connection, published by the American Academy of Arts and Sciences in May 2007.
Bator's writings have appeared in Foreign Affairs, The Economist, and The Atlantic Monthly as well as in the major economics journals. His The Anatomy of Market Failure (QJE, August 1958) was recently described as the standard reference to the approach [that] now forms the basis of textbook expositions in the economics of the public sector (Stiglitz, 1995). An article in The New York TimesMagazine stated that his 1960 book The Question of Government Spending was one of seven books that had influenced President John F. Kennedy's approach to the presidency. A member of the Council on Foreign Relations and a fellow of the American Academy of Arts and Sciences, he is a recipient of the U.S. Treasury Department's Distinguished Service Award.
Research
For a complete list of faculty citations from 2001 - present, please visit the HKS Faculty Research Connection.
Selected Publication Citations:
Book Chapters

Bator, Francis. "Lyndon Johnson and Foreign Policy: The Case of Western Europe and the Soviet Union." Presidential Judgement: Foreign Policy Decision Making in the White House. Ed. Aaron Lobel. Hollis, 2001.

Commentary

Bator, Francis. "Tax Cuts Will Not Rescue America." Financial Times, April 6, 2004.
Bator, Francis. "The Case against Bush's Tax Cuts." Boston Globe, May 10, 2003.

Research Papers/Reports

Bator, Francis. "No Good Choices: LBJ and the Vietnam/Great Society Connection." American Academy of Arts & Sciences Occasional Paper, May 2007.