Office Address

Belfer-123
Mailing Address

John F. Kennedy School of Government
Mailbox 143
79 JFK Street
Cambridge, MA 02138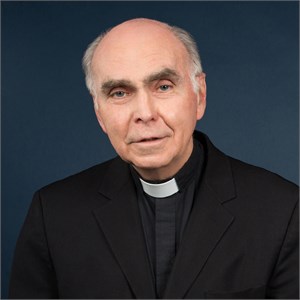 Profile
J. Bryan Hehir is the Parker Gilbert Montgomery Professor of the Practice of Religion and Public Life. He is also the Secretary for Health Care and Social Services in the Archdiocese of Boston. His research and writing focus on ethics and foreign policy and the role of religion in world politics and in American society. He served on the faculty of Georgetown University (1984 to 1992) and the Harvard Divinity School (1993 to 2001). His writings include: "The Moral Measurement of War: A Tradition of Continuity and Change"; Military Intervention and National Sovereignty"; "Strategic Logic and the Killing of Civilians" and "Theology, Social Teaching and Catholic Charities."
Courses
Fall
Spring
IGA-121

Religion and World Politics: Connections and Collisions

IGA-220

The Politics and Ethics of the Use of Force
Media Expertise
J. Bryan Hehir welcomes media inquiries on the following subjects:
Additional experts may be found by clicking on each subject listed. You may contact faculty directly or if you need assistance contact the Communications Office at 617-495-1115.
Research
For a complete list of faculty citations from 2001 - present, please visit the HKS Faculty Research Connection.
Selected Publication Citations:
Book Chapters

Hehir, J. Bryan. "Roman Catholicism and Democracy: The Post-Conciliar Era." Christianity, Democracy, and the Shadow of Constantine. Ed. Democopoulos, George, and Aristotle Papanikalaou. Fordham University Press, November 2016.