Office Address

Littauer-346
Mailing Address

John F. Kennedy School of Government
Mailbox 6
79 JFK Street
Cambridge, MA 02138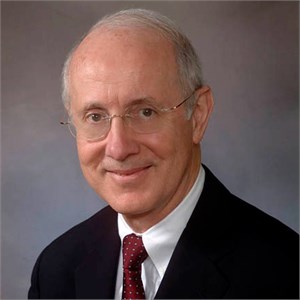 Profile
Joseph P. Newhouse,
Dr. Newhouse is the John D. MacArthur Professor of Health Policy and Management at Harvard University, Director of the Division of Health Policy Research and Education, chair of the Committee on Higher Degrees in Health Policy, and Director of the Interfaculty Initiative in Health Policy.  He is a member of the faculties of the Harvard Kennedy School, the Harvard Medical School, the Harvard School of Public Health, and the Faculty of Arts and Sciences, as well as a Faculty Research Associate of the National Bureau of Economic Research. He received B.A. and Ph.D. degrees in Economics from Harvard University.  Following his Bachelors degree, he was a Fulbright Scholar in Germany.  Dr. Newhouse spent the first twenty years of his career at RAND, where he designed and directed the RAND Health Insurance Experiment. From 1981 to 1985 he was Head of the RAND Economics Department.
In 1981 he became the founding editor of the Journal of Health Economics, which he edited for 30 years.  He is a current member of the editorial board of the New England Journal of Medicine and a past member of the editorial board of the Journal of Economic Perspectives.  He was elected to the Institute of Medicine in 1977 and has served two terms on its governing Council.  He has been elected a Fellow of the American Academy of Arts and Sciences.  He is a past President of the Association for Health Services Research (AHSR), now AcademyHealth, of the International Health Economics Association, and was the inaugural President of the American Society of Health Economists.  He is a member of the Comptroller General's Advisory Committee.  He has served as the vice-chair of the Medicare Payment Advisory Commission, which reviews Medicare payment policy and makes recommendations to the Congress.  This Commission resulted from the 1997 merger of two predecessor commissions, the Prospective Payment Assessment Commission and the Physician Payment Review Commission.  Newhouse chaired the former and served as a Commissioner on the latter.  From 2007-2012 he served on the CBO Board of Health Advisers, from 2006-2012 on the Committee on National Statistics of the National Research Council, and from 2004-2012 on the Science, Technology, and Economic Policy board of the National Research Council.  He served as a regent of the National Library of Medicine from 1999 to 2003.  He is a director of Aetna, Abt Associates, and the National Committee for Quality Assurance.
In 2014 he won the Victor Fuchs Lifetime Achievement Award from the American Society of Health Economists.  He was the first recipient of the David N. Kershaw Award and Prize of the Association for Public Policy and Management in 1983, which honors persons under 40 who have made a distinguished contribution to the field of public policy analysis and management.  In 1988 he received the Baxter Health Services Research Prize for an unusually significant contribution to the improved medical care of the public through innovative health services research, as well as the Administrator's Citation from the Health Care Financing Administration.  He and his co-authors received Article of the Year Awards in 1989 from AHSR, in 2006 from both AcademyHealth and ISPOR, and in 2014 from the National Institute for Health Care Management. In 1992 he received AHSR's Distinguished Investigator Award, and in 1995 the Hans Sigrist Foundation Prize for distinguished scientific achievement, as well as the American Risk and Insurance Association's Elizur Wright Award for Free for All?.  In 2000 he and his co-authors received the first Zvi Griliches award for Are Medical Prices Declining? In 2001 and again in 2013 he and his co-authors won the Kenneth J. Arrow Award for the best paper in health economics for How Does Managed Care Do It? and The Oregon Health Insurance Experiment; the latter also won the 2013 HSR Impact Award from AcademyHealth.  In 2003 he won the Paul A. Samuelson Certificate of Excellence from TIAA-CREF for Pricing the Priceless.  
Courses
Fall
Spring
Media Expertise
Joseph Newhouse welcomes media inquiries on the following subjects:
Additional experts may be found by clicking on each subject listed. You may contact faculty directly or if you need assistance contact the Communications Office at 617-495-1115.
Research
For a complete list of faculty citations from 2001 - present, please visit the HKS Faculty Research Connection.
Selected Publication Citations:
Academic Journal/Scholarly Articles

Jacobsona, Mireille G.,Tom Y. Chang, Craig C. Earle, and Joseph P. Newhouse. "Physician Agency and Patient Survival." Journal of Economic Behavior & Organization 134 (February 2017): 27-47.
Newhouse, Joseph P. "Nearly One-Third Of Enrollees In California's Individual Market Missed Opportunities To Receive Financial Assistance." Health Affairs 36.1 (January 2017): 21-31.
Newhouse, Joseph P., and John D. MacArthur. "Medicare Advantage and Traditional Fee-For-Service Medicare." Population Health Management 19 (November 2016): s4-s5.
Cotton, Paul, Joseph P. Newhouse, Kevin G. Volpp, A. Mark Fendrick, Susan Lynne Oesterle, Pat Oungpasuk, Ruchi Aggarwal, Gail Wilensky, and Kathleen Sebelius. "Medicare Advantage: Issues, Insights, and Implications for the Future." Population Health Management 19 (November 2016): s1-s8.
Newhouse, Joseph P. "Challenges Facing Public Retirement Plans." Journal of Pension Economics and Finance 15.3 (July 2016): 249-53.
Jena, Anupam B., Jie Huang, Bruce Fireman, Vicki Fung, Scott Gazelle, Mary Beth Landrum, Michael Chernew, Joseph P. Newhouse, and John Hsu. "Screening Mammography for Free: Impact of Eliminating Cost Sharing on Cancer Screening Rates." Health Services Research (March 17, 2016).
Fung, Vicki, Mary Price, Alisa B. Busch, Mary Beth Landrum, Bruce Fireman, Andrew A. Nierenberg, Joseph P. Newhouse, and John Hsu. "Use of Second-Generation Antipsychotics and the Introduction of Generic Risperidone in Medicare Part D." American Journal of Managed Care 22.1 (January 2016): 41-48.