Office Address

Rubenstein-336
Mailing Address

John F. Kennedy School of Government
Mailbox 26
79 JFK Street
Cambridge, MA 02138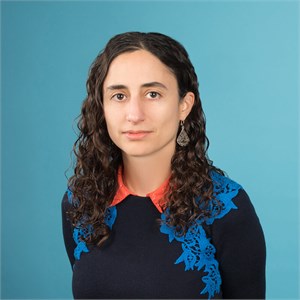 Profile
Rema Hanna is the Jeffrey Cheah Professor of South-East Asia Studies at the Harvard Kennedy School and Co-Director of the Evidence for Policy Design (EPoD) research program at the Center for International Development, Harvard University. In addition, Hanna is a Research Associate with the National Bureau of Economic Research (NBER), an affiliate of the Bureau for Research and Economic Analysis of Development (BREAD), and an affiliate at the Abdul Latif Jameel Poverty Action Lab (J-PAL).
Her research focuses on two main themes. First, she has concentrated on understanding how to improve the provision of public services in developing countries, particularly for the very poor. Her work in this area has ranged from testing models of corruption and bureaucratic absenteeism in the field, to understanding how discrimination affects disadvantaged minority groups. Currently, she has been working on a series of field projects to understand what types of individuals are selected to receive social programs under different forms of targeting mechanisms. Second, Hanna aims to understand the implications of environmental policy on poor households in developing countries. Her recent work includes measuring the effects of improved air quality on labor market behavior, as well as assessing the long-run effects of a smokeless cookstove on health and fuel expenditures.
Prior to joining the Kennedy School, Hanna was an assistant professor of public policy and economics at New York University. She holds a Ph.D. in Economics from MIT and a B.S. from Cornell University.
Courses
Year
Research
For a complete list of faculty citations from 2001 - present, please visit the HKS Faculty Research Connection.
Selected Publication Citations:
Academic Journal/Scholarly Articles

Alatas, Vivi, Abhijit Banerjee, Arun G. Chandrasekhar, Rema Hanna, and Benjamin A. Olken. "Network Structure and the Aggregation of Information: Theory and Evidence from Indonesia." The American Economic Review 106.7 (July 2016): 1663-1704.
Alatas, Vivi, Ririn Purnamasari, Matthew Wai-Poi, Abhijit Banerjee, Benjamin A. Olken, and Rema Hanna. "Self-Targeting: Evidence from a Field Experiment in Indonesia." Journal of Political Economy 124.2 (April 2016): 371-427.
Hanna, Rema, and Paulina Oliva. "Implications of Climate Change for Children in Developing Countries." Future of Children 26.1 (Spring 2016): 115-132.

HKS Faculty Research Working Paper Series

Hanna, Rema, Gabriel Kreindler, and Benjamin A. Olken. "Citywide Effects of High-Occupancy Vehicle Restrictions: Evidence from the Elimination of "3-in-1" in Jakarta." HKS Faculty Research Working Paper Series RWP17-008, December 2016.